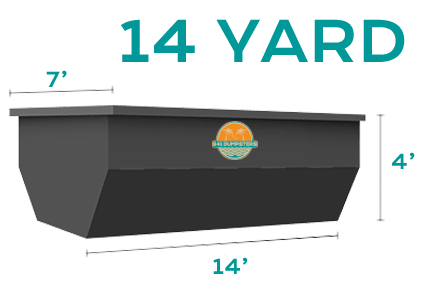 Yard Waste Dumpster Rentals
$335 1-7 Day Rental Includes 1 ton of yard waste material ONLY

Dimensions: - 14' long - 7' wide - 4' tall

4.5 truckload equivalent
Book Online Now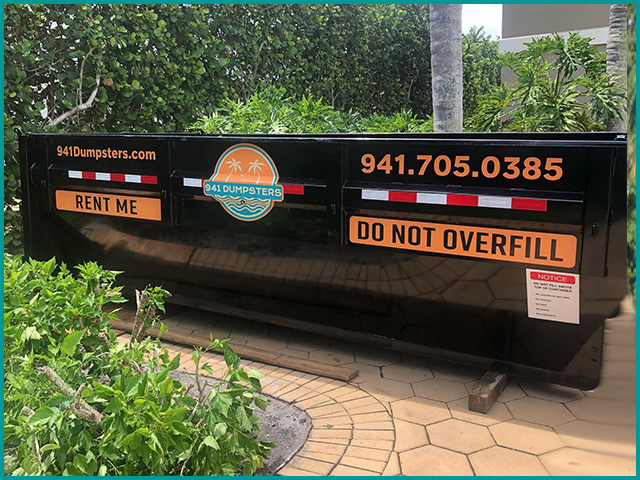 Yard Waste Dumpster Rentals
Yard Waste dumpster rentals
are the perfect solution for those yard clean ups, tree trimming, or hurricane preparations. Brush and yard waste can quickly get overwhelming. However, with our yard waste dumpster rentals, you can clean yard waste up quickly and easily. Yard waste comes in all forms, however, when you are trimming your trees, or taking down a tree, the branches can quickly become a problem. You can haul them away yourself with a truck, or you can fill up a dumpster and have someone else do the hauling. Dumpsters will hold a lot more than a truck bed, meaning you will have more time to cut it up and throw it in, rather than stopping and starting again. Get that tree waste hauled away in minutes by using our yard waste dumpster rentals service.
Yard waste can accumulate over time too. Or if you have acquired a home that has a lot of overgrowths, looking into yard waste dumpster rentals is probably not a bad idea. Take your time to get that brush cut up and under control and have a place to put it all while you do.
Book Online Today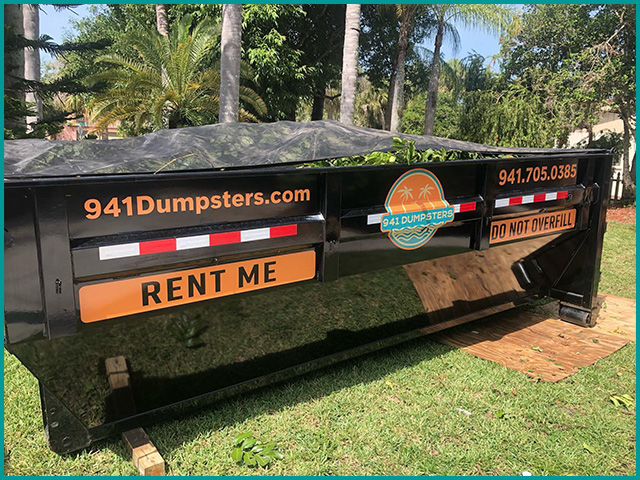 Easy Yard Waste Dumpster Rentals
If you are a landscaping company, then you understand how yard waste can accumulate. Pulling weeds, cutting back brush, and preparing the area of beds is all apart of the job. However, when you are done trimming the hedges and pulling out a few bushes you need a place to put it all, and the yard waste and dumpster rentals are just the thing. They are great as a semi-permanent solution for landscaping companies, as they can have
yard waste dumpster rentals
back at their shop and also order individual ones up for those larger jobs.
Haul away the brush and yard waste from each client's yard and throw it in the dumpster when you return. Once it is full, give us a call or we can put you on our monthly or weekly pick up as well. We simply arrive and swap out the yard waste dumpsters for a new one and go on our way.
Learn More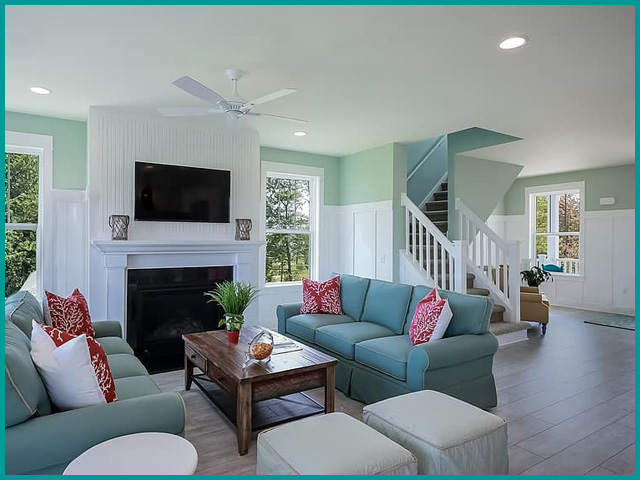 Yard Waste Dumpster Rentals
Yard waste dumpster rentals come in 3 sizes to meet the needs of our clients. We can work with you to help you fully understand the size of the dumpster that you will be needing. We will then deliver the dumpster of choice to the area. All of our drivers are fully trained and can easily drop your dumpster where'd like it.
Whether you are cutting down a tree or have a whole grove to trim, we have a dumpster for you. We offer fast, dependable, and affordable yard waste dumpster rentals that will help you when you need it the most. Don't waste time filling up trucks and driving to the dump, let us do the hard work for you.
When you rent a
yard waste dumpster rentals
for yard waste, please only put yard waste in it. Yard waste can go to the section of the dump where it can decompose and become mulch over time. However, nobody wants their mulch mixed in with cement blocks. If you are going to have a combination of waste, perhaps you should get two dumpsters, one for building materials and the other for yard waste.
Learn More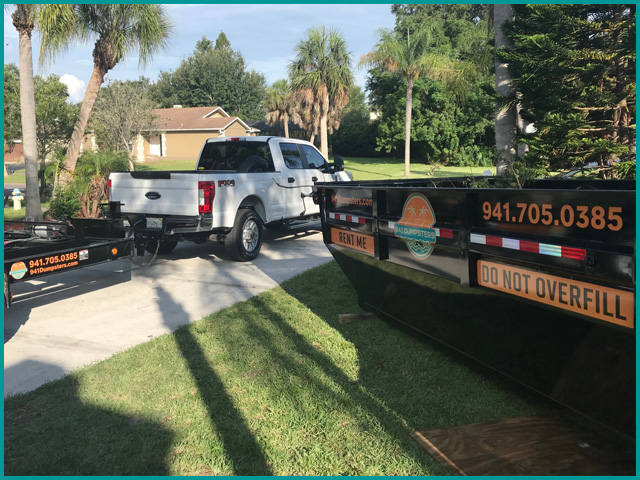 About 941 Dumpsters
Our Mission
941 Dumpsters is dedicated to providing outstanding customer service while producing a superior experience for our clients

Our Vision
To provide every client with a painless, effortless, and seamless rental or service.

Our History
Having founded a party rental company in 2010 in Sarasota, Florida that served mainly Sarasota, Bradenton, Riverview, Brandon, Tampa, and the surrounding areas, we wanted to continue to provide our clients with excellent customer service. This is how 941 Dumpsters Rentals was born!
Contact Us
941 Dumpsters Service Area
We Proudly Serve:
If your location is outside of this service area, let us know! We frequently deliver units even farther out, and special accommodations can usually be made to suit your project.
NOTE: Extra fees may vary depending on how far you are outside our service area.