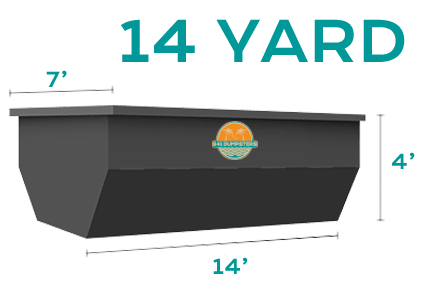 Residential Dumpster Rentals
$355 1-7 Day Rental Includes 1 ton of material

Dimensions: - 14' long - 7' wide - 4' tall

4.5 truckload equivalent
Book Online Now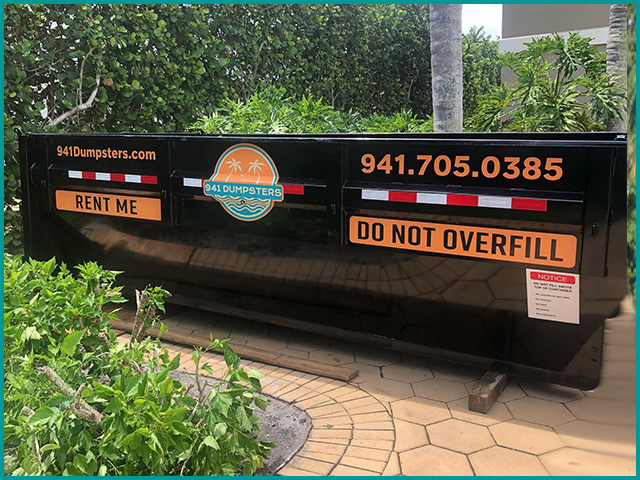 Residential Dumpster Rentals
Residential dumpster rentals
are a perfect tool for spring cleanings and junk removal or other small household cleanouts. When you are ready to part with some of your old junk, take the time to get serious and bring in a dumpster. This is a great way to clean out an estate that has been left behind. Sure you can sell some things at the auction but there are some things that are simply junk. Old newspapers, magazines, VHS tapes and more can easily be thrown away, without worry. We work with people to get them residential dumpster rentals that are affordable and easy to fill. Each of our dumpsters has a door on the backside that simply opens up to allow for easy access. This is perfect for those larger items that you simply cannot throw over the top.
Looking to move? While moving is a very exciting time in life, it is also the point that many realize that they have acquired too much stuff. Why move all of that stuff into your new place when you don't need too. We all acquire too much stuff along the way. However, moving presents a great time to clear that stuff out and get on with life.
Book Online Today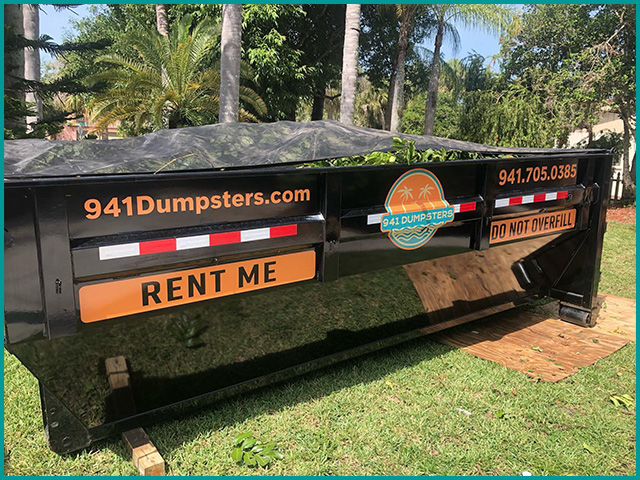 Easy Residential Dumpster Rentals
Have the kids moved out permanently but you are still housing a bunch of things that don't want and neither do you? This can be a great family event or do it yourself, whatever the case. But, getting rid of this stuff can be so freeing and can really make your home feel more inviting. You can transform those old kid rooms into guest rooms where the children can return with children of their own comfortably. Residential dumpster rentals are perfect for this job.
Have barns and garages to purge? Gardening tools and tomato cages can take up space and add up. However, getting residential dumpster rentals can haul all of that stuff you don't need away. You can even throw in car seats, old baby car seats, old rope, and metal debris. Our dumpsters are here to work with you and give you that space back.
Our
residential dumpster rentals
are not to be confused with trash hauling service. as we do not put the items into our dumpsters for you. We simply bring a dumpster to you and let you fill it with whatever it is you are in need of getting rid of. When you are done, we will come back by and pick it up. We offer residential dumpster rentals for all of the Sarasota and Bradenton areas.
Learn More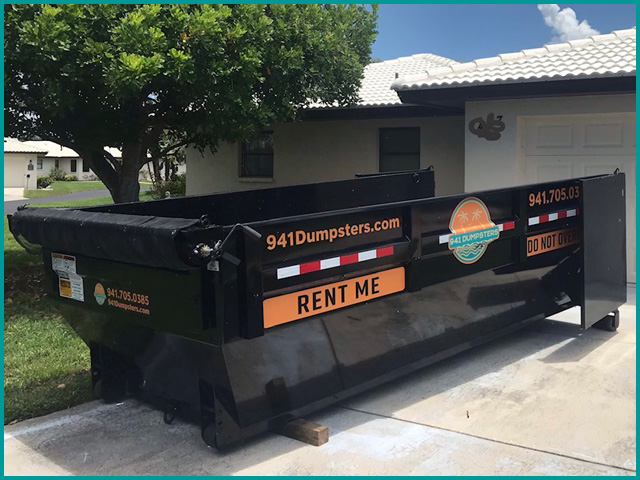 No Hassle Dumpster Rentals
All of our drivers are fully trained and ready to drop your dumpster right where you want it. This is a fast and easy solution to allow you to clean out your basement too!
Residential dumpster rentals
aren't all that we offer. We offer clean dumpster rentals for many reasons. If you think you are going to be doing a project that will need a dumpster, let us know. We offer yard waste dumpsters, semi-permanent dumpster rentals, and construction dumpster rentals. We also offer services that can swing by and pick up a small pile of trash as well as a full cleanout service.
If you have acquired an estate and have taken everything out of it that you feel has value, then call on us to clean the rest out. Our cleaning crews will follow strict orders and get the area cleaned up in no time!
Learn More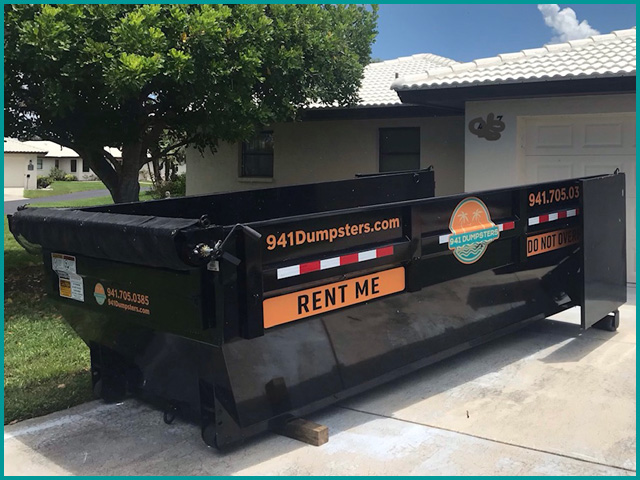 Renting Residential Dumpsters
Residential dumpster rentals are a great way to get rid of a lot of junk or debris all at one time. Do you have old furniture that isn't worth selling but not sure how to get rid of it? Our residential dumpster rentals are perfect for this as well. You can put in the large items and then fill it with other debris and items around the house that you simply don't want to keep any longer.
When you have lived in a home for a long time, junk and debris can start to pile up. You can get rid of all of that using
residential dumpster rentals
.
It is our pleasure to go above and beyond the needs of our clients. All dumpsters are carefully placed to allow the backdoors to swing open freely. Dumpster rentals may be our business but that doesn't mean you shouldn't receive top-notch quality of our services.
Book Now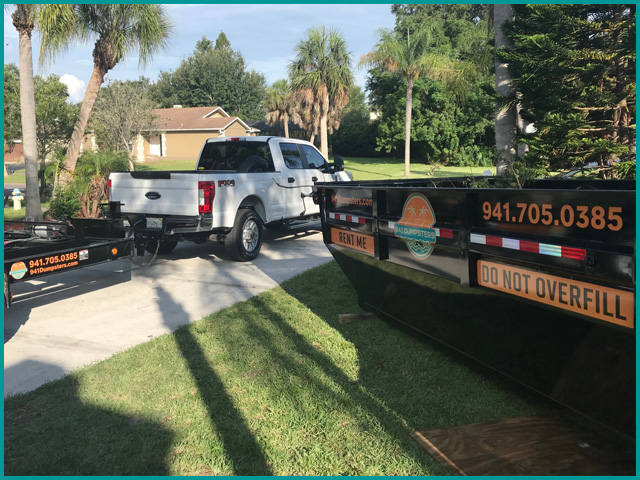 About 941 Dumpsters
Our Mission
941 Dumpsters is dedicated to providing outstanding customer service while producing a superior experience for our clients

Our Vision
To provide every client with a painless, effortless, and seamless rental or service.

Our History
Having founded a party rental company in 2010 in Sarasota, Florida that served mainly Sarasota, Bradenton, Riverview, Brandon, Tampa, and the surrounding areas, we wanted to continue to provide our clients with excellent customer service. This is how 941 Dumpsters Rentals was born!
Contact Us
941 Dumpsters Service Area
We Proudly Serve:
If your location is outside of this service area, let us know! We frequently deliver units even farther out, and special accommodations can usually be made to suit your project.
NOTE: Extra fees may vary depending on how far you are outside our service area.